So it is done. The road to Lisbon is clear. On May 24th, Real Madrid will go to Lisbon having earned its rightful opportunity to raise its 10th European Cup - 12 years after we raised the 9th. I honestly never imagined that it would be like this. Bayern President Karl-Heinze Rummenigge warned us that the trees would burn in Munich. Despite the fact that Ancelotti non-chalantly replied that it was raining, Rummenigge's 'prophecy' came true. He failed to mention though that it would be Sergio Ramos and Cristiano Ronaldo who would set fire to the Allianz Arena.
.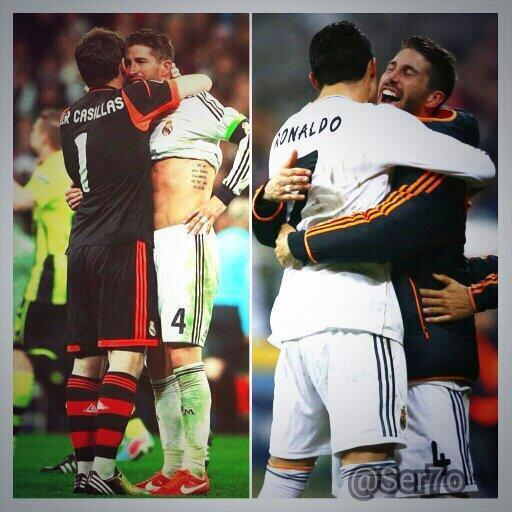 From Zeroes to Heroes: Cristiano Delivered on his promise 2 seasons ago. And after the endless stream of jokes from his failed penalty, including from Manuel Neuer, Ramos finally made Neuer his bitch twice tonight.
2 seasons ago, our Champions League campaign ended in tears after going out on penalties to Bayern Munich. Sergio Ramos became the butt of all jokes for his failed penalty with Manuel Neuer publicly poking fun at him as well. Cristiano Ronaldo on the other hand had his penalty saved and duly promised a final to the fans whilst commiserating in his team's failure. Tonight, both men delivered in the biggest possible way. Ramos stuck 2 early daggers to Bayern's heart early in the game. Ronaldo would then take a samurai sword and do the unspeakable to Bayern Munich.
.
Should we raise the 10th on the 24th of May, there will be absolute silence about having an easy route. Real Madrid have put to sleep the 3rd, 2nd, and best teams in Germany, the country whose clubs have heaped so much misery on Madrid historically.
.
.
Carlo Was Right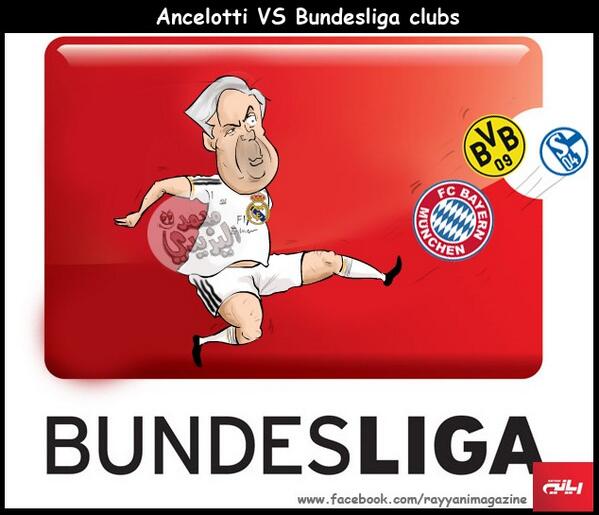 Great teams take on the personalities of their great coaches. Under Ancelotti's non-chalant personality, we managed to eradicate our phobia of German teams, including their best one.
Understandably, all the talk after the first leg was tactics. Ancelotti, who had preached possession football since his arrival at the club was pretty much forced by Pep's re-booted Bayern to play 2 banks of 4 while playing the sort of counter attacking football that had purists and tiki-taka taliban members up in arms. Comparisons were made to Mourinho's Chelsea (who managed a draw at the Calderon and a win at Anfield using 'similar' tactics). Guardiola's 'philosophy' was questioned, defended and scrutinized to no end.
.
I was honestly no different. I constantly asked myself whether we'd see the 4-4-2 again and as a result, see Gareth Bale on the bench. I worried at Carletto's announcement that he would play the BBC tonight. Now that he had his 2 best players back, was Carlo going to get into a gun-slinging match vs. Bayern??? At the Allianz??? Wouldn't that be too risky? I asked all sorts of questions and worried till my fingers were pretty much numb for the first 10 minutes of the match. All I thought was: 'All we need is a goal' and that just might be enough. Who knew we'd get 4???
.
Carlo's wise words (channelling Star Wars' Yoda) prior to the match echo within me at the moment: "The most dangerous thing in football is fear. Fear comes from the mind. If you think too much about your opponent, you're dead." He might as well have been doing a crit on Guardiola who had spent the last 2 weeks rationalizing his team's style of possession play as a means to stymie Madrid's 'athletes.'
.
.
The Game was NOT decided by Tactics
What's perhaps surprising was that the game was NOT decided by tactics but by simple player performances. Who played better? Who held their nerve? Who made mistakes? Who was sloppy? Who was sharp? And perhaps, who was hungrier? How else can you explain Sergio Ramos surgically removing Bayern's heart early in the first half?
.
During the first leg's second half, as Bayern tired and Madrid grew in confidence during large spells of the second half, Madrid would win a handful of corners and Bayern cleared them all out comfortably. I thought to myself that with big, giant units like Schweinstieger, Boateng, Dante, even Kroos, it would be very difficult to score on a set piece against them. Was it perhaps that they faced only a 50% Ronaldo in the first leg and were suddenly overwhelmed by seeing a fully-fit Ronaldo leaping like a salmon to meet crosses? While it was Ramos who scored the 2 killer opening goals, it was Ronaldo who pretty much sucked all of the Bayern defenders' attention. Everyone was rightly worried by Ronaldo... and forgot who the king of the set piece headed goal was in Madrid before Ronaldo turned up: Ramos. Replays of the second goal show Boateng and Dante holding hands / locking arms to ensure Ronaldo doesn't dart beyond them. When the ball goes up, the 2 CBs sandwich Ronaldo, opening up room for Ramos to head in. Or maybe they saw our weekend match vs. Osasuna (where it took Ramos 240 headed attempts to score a goal), and concluded that Ramos isn't a threat?
.
Keeping possession vs. playing on the counter had absolutely NOTHING to do our 2 opening goals. It was all basics. And shockingly, Bayern failed in that regard.
.
.
The World Gets to see the BBC
It wouldn't be a complete performance without the BBC would it? Bleeding to death after Ramos surgically removed their hearts with his 2 goals, Bayern would stammer and stumble for the rest of the match and fall into their dizzying spell of mindless, meaningless possession and eventually further stumbled into Pep Guardiola's nightmare scenario: allowing the BBC to click into gear and make it 0-3.
.
It was the sort of display that Carlo Ancelotti probably daydreamed about over a bowl of pasta: a ball won thanks to the work and industry of Di Maria who plays it to Benzema, who holds the ball for a split second (the go signal for Ronaldo and Bale to begin their sprint) before releasing it to the streaking Bale. One on one against the bigger, but slower Bayern Defender, the Welshman bursts like a Rocket with defender in toe, attempting to seal his left side to prevent him from turning and switching into that lethal left foot. But with his running mate (Ronaldo) bursting into space wide open to his left, a gentle poke would be enough to reach his goal-hungry Portuguese teammate. It was more than enough for Ronaldo, in the midst of the tournament's greatest goalscoring feat (now at a record 16 goals) to score his 15th.
.
.
Talking Philosophically About Tactics
A firestorm seems to be brewing now re: tactics, formations and philosophies in lieu of all the football action that we have seen in the past 2-3 weeks. It seems pertinent now for us to seek a clearer definition of what attacking / defensive / attractive football is.
.
Let me go with the easiest: for me, there is no standard for what is 'attractive football.' Everyone is free to decide which style or approach to the beautiful game they wish/prefer to enjoy: possession, counter-attacking, route 1, rearguard action or even catennancio. I reject the notion that there is an authority out there who can assess whether a particular way of playing is attractive or not. It is simply a matter of preference. We can observe however, that teams that like to attack are generally viewed as 'attractive' while teams who don't like to attack are deemed 'unattractive'.
.
The second part of the discussion then is about how one defines an attacking team vs. a defensive team. I'll start by saying that formations are NOT the determinants of an attacking / defensive system. The 4-3-3 / 4-4-2 / 4-2-3-1, etc. can all be used as attacking or as defensive systems.
.
What I learned and wish to propose however is that playing a certain style doesn't necessarily mean your team is attacking / defensive. Jurgen Klopp's Dortmund are a team that thrive on the counter but can hardly be called a defensive team. And this is where what I have to say will sting the tiki-taka Taliban: playing possession-football does NOT mean you're an attacking team. If the possession is played to have the team flood forward, find space and use the constant movement of players and the ball at speed against the opponent, then it is attacking. But if the possession is overly obsessed about control, about slowing the pace of the game down, then even if you have 95% possession, it is ultimately a defensive system, whether by intent or implication.
.
Gripped by his fear of Madrid's 'athletes', Guardiola used possession not as an offensive weapon the way his Barcelona destroyed us 2-6 and 5-0 at home, but as a defensive tool: slowing the pace of the game down to 'take the sting off'. So here, let me say it: Pep's use of possession-style over the 2 legs was defensive. In contrast, Ancelotti's approach to use his players' qualities (searing pace, power) on the counter was 'attack-minded': as his players flooded forward with murderous intent every time they had the ball.
.
It's time to abandon this ridiculous notion of counter-attack = defensive / possession = attacking.
.
.
Mental Breakdwon
After the match, Pep Guardiola rightly stood up and accepted responsibility for the loss. His tactics became defensive in nature (see above) because he sought more to act out of fear for Madrid's qualities rather than acting out of confidence on his own team's qualities. The impact however was far greater on the pitch.
If Bayern had a poor tactical approach alone, they might've lost 1-0 again (to the BBC goal), or even 2-0 with Ronaldo's clever free kick. There would have been no shame in getting bounced out by a team that tactically outfoxed them. The humiliation however came from the scoreline and from how thorough Madrid's superiority was over them.
.
It was very clear to me that Bayern mentally collapsed during the game. They mentally collapsed because after 90 minutes plus a bit more, it became very clear that their approach to the game was not going to work. We could have played in this manner for another 180 minutes or even 360 minutes and the outcome might have been 5-1, 10-2, 15-3, and so forth – and every Bayern player on the pitch knew it. Ancelotti's tactics and the team's perfect execution exposed the Pep's error and drained the fighting spirit from Bayern's players.
.
They conceded 2 goals from cheap defensive errors, grew frustrated and lashed out with their anti-football: violent tackles (Dante), picking fights and even slapping our players (Ribery).
.
Ancelotti's confidence in his approach and in his team was so great that when told that Real Madrid had never won in Munich, he replied with 2 words: "I have." He did it too without gloating, taunting or stirring up any controversy. He only smiled and lifted his famous eyebrow.
.
Bayern on the other hand, after the match at least, acted graciously in defeat. They acknowledged our team's superiority and accepted their errors. No one blamed the pitch, or pointed to the possession / passing statistics to indignantly insist that they played more football.
.
.
The Final Step
Tonight was the penultimate test. The final test will be on the 24th of May – and Real Madrid must take that step without Xabi Alonso on the pitch. The final test will be a very different one too, and Real Madrid must find a way to pass the very test which they made Bayern fail: to win it all while being the team in control of possession.
.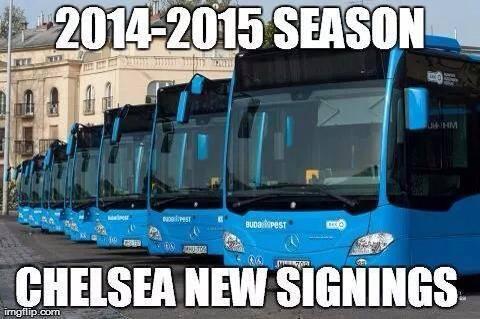 If we meet Chelsea in the final, they are sure to park the bus(ses).
Neither Atleti nor Chelsea will be interested to play possession football. Chelsea have found their formula (sit deep, wait for mistakes), whilst Atleti have theirs (chase the opponent all over the pitch). Tactically speaking, the absence of Alonso might be felt more vs. Atleti (where the ability to move the ball when pressed is more critical) than against Chelsea. But both will pose a very different challenge from the one we just faced. It is important to remember that. But with still a month to go, now isn't the time to think about that.
.
I never imagined this day: looking forward to seeing my team in the Champions League final. It's been too long and the road to arrive at this point has been paved with so many bitter memories and disappointments. Everything feels new. I'm pretty sure many have this very same feeling. The feeling of being reborn.