You may also listen to/download the podcast
here:
.
Everyone knows about Murphy's Law ("Everything that can go wrong, will go wrong"), it's happened to all of us in school and at work: computers that don't work, printers that get jammed, cars that break down and open roads that get choked with traffic… everyone knows what I mean. Not many know of the opposite though: Yphrum's Law ("Everything that can go right, will go right"). And as a sports fan, this weekend saw me enjoy quite a bit of Yphrum's Law.
.
.
Saturday Night Part 1: Bayern Munich 0 – Borussia Dortmund 3 (Mkhiktaryan, Reus, Hofmann)
Riding the wave of their impressive but not-good-enough win vs. Real Madrid midweek, Jurgen Klopp and his men face Bayern Munich in a dead rubber league match that only had pride and bragging rights at stake. Klopp chose not to start Lewandowski and went with the wasteful (vs. Real Madrid) Aubameyang as his striker. I was thinking to myself: Did he not trust Lewadowski to go for the kill against his future employers? As the game unfolded, Klopp's plan became clearer: Lewandowski being on the bench wasn't about trust issues, but pace issues. The plan was clear enough: to use the pace of Aubameyang and Reus, Mkhitaryan and Hofmann behind him to expose Bayern's gigantic, powerful but slow CMs and CBs: namely Schweinsteiger, Javi Martinez and the Brazilian Dante (who IMO should switch allegiances to Belgium to form an all-afro spine with Fellaini and Axel Witsel).
.
All 3 men playing behind the Aubameyang (who used his pace to drift all over the frontline) scored. It was to me as great a template for Madrid to beat Bayern in the Champions League Semi-Finals as you will ever get. Madrid have Ronaldo, Bale, Di Maria and Isco who are all capable to pulling off what Aubameyang, Reus, Mkhitaryan and Hofmann did last Saturday night in Munich.
.
Bayern Munich, having wrapped up the German league title last month might just be mentally in vacation mode already. If they are, there will be times when they can just flick the switch in their minds and snap back into 'war mode'. But if they allow themselves to drift further and further away into vacation mode mode, it will become harder and harder to flick that mental switch back on. Hopefully, by the 22nd of April, when we meet them, more than a few of their players would already be unable to flick that switch back on.
.
I hope Carlo Ancelotti was watching.
.
.
Saturday Night Part 2: Granada 1 (Brahimi) – Barcelona 0
Before the 2nd leg of their quarterfinal match vs. Atleti, I didn't believe that Barca would lose this one. After losing to Atleti though and with the loss of Pique, the thought of a mentally deflated and physically exhausted Barca travelling to Granada with ZERO centerbacks made me believe that they just might drop points. I was watching the penalty shootout between Arsenal and Wigan (FA Cup semifinals) when I noticed the scoreline on my phone: hmmmm…. Maybe I should forget about taking a nap before the Madrid match and just watch this one.
.
Barca's possession was once again mostly sterile. They had a Defensive Midfielder who hasn't played a single decent game in their uniform for 2 years (Song), Defensive Midfielders (Busquets, Mascherano) playing as a Centerbacks and a washed up wannabe rapper-cum-thug in goal (Pinto), 'protected' by a bunch of undersized, physically and mentally exhausted midfielders. They were ripe for picking and Granada did just that.
.
.
Saturday Night Part 3: Real Madrid 4 (Di Maria, Bale, Isco, Morata)
It was the sort of fixture you NEED after getting bitchslapped by Dortmund, drawing Bayern in the semi-finals and with days to go heading into a cup final vs. Barca: a relatively weak team at home. It just happened to be a massive bonus opportunity that wining would allow us to leapfrog Barca into second place – and the boys duly cashed in. We beat them convincingly and took our place at 2nd place over Barca.
.
We did it without Ronaldo, Alonso and Ramos. Isco, Illaramendi and Casemiro got confidence-boosting games, whilst the still-not-fully-recovered Di Maria managed to get rested. Nacho's performances are also now starting to get noticed and appreciated by Madridistas (including this one). Did I also mention that Morata has now scored in his 3rd consecutive appearance?
.
All we need now is for Atleti to drop points TWICE. There will be matches before and after their matches vs. Chelsea in the Champions League where fatigue / injuries might catch up to them. With Barca now having only the league to play for, they will seek to win every remaining game left in the hopes that we will drop points. This will give them every incentive to beat Atleti at the Camp Nou on the final day.
.
It's late in the season but still too early to tell how the season can end for us as Champions. The weekend was a big step in the right direction though.
.
.
Sunday Morning: Manny Pacquiao beats Timothy Bradley via Unanimous decision
Those who know of the antics of Manny's mom AND who saw Captain America: The Winter Soldier will get the joke :)
I'm part of probably a small minority who believes that Manny Pacquiao should have retired some time ago. That doesn't mean I won't cheer for my countryman though when he laces those boots and gloves up though – especially against the man who got away with highway robbery the last time they fought.
.
Manny no longer has the dynamite in his fists. But Bradley finally got exposed as a second-class fighter next to the Pacman last Sunday. It was hard to understand how it is that Bradley is supposed to be 5 years younger than Pacquiao and on the upward trajectory of his career and that Manny was the opposite.
.
For Manny, I just hopes he gets his fight vs. Mayweather and calls it a day. And if Mayweather is still too chicken to fight, then perhaps it's time to hang those gloves up and stop putting his body and his health in harm's way.
.
.
Sunday Night: Liverpool 3 (Sterling, Skrtel, Coutinho) – Manchester City 2 (Silva, Johnson O.G.)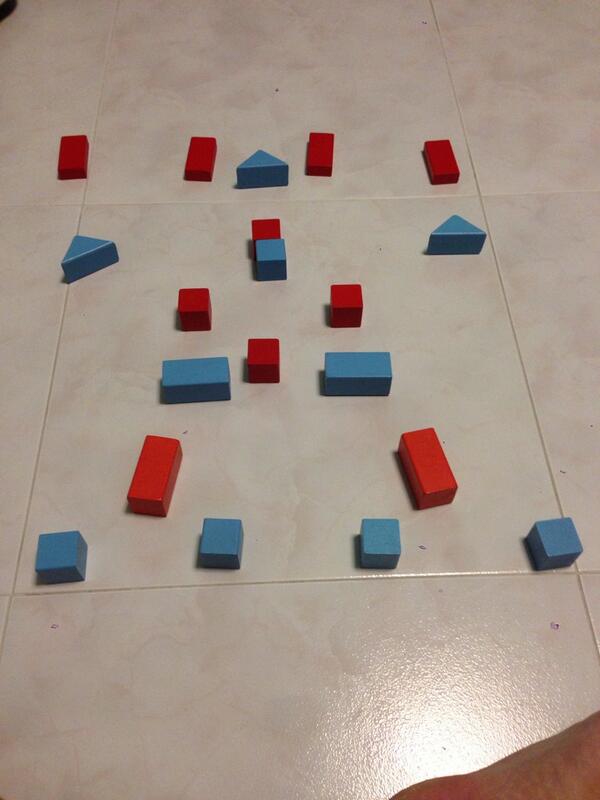 My wife did manage the courage to watch last night's Liverpool Man City match. I gave her a tactical breakdown of the match (4-4-2 Diamond vs. 4-2-3-1) using my son's building blocks (it worked out just nicely that the blocks came in Man City-Sky Blue and Liverpool-Red).
Prior to last night, Liverpool hadn't been able to beat a top 3 team this season. If they were ever to win the league title, they had to do it at some point – and they did it big time against Manchester City last night. 4 more wins needed (including 1 vs. Chelsea at home) and glory is theirs.
.
Rogers opted to play a midfield diamond that seemed to stifle City. Speed merchant Sterling playing at the tip of that diamond seemed to disturb City too. But playing 4-2-3-1, Pellegrini duly figured out how to capitalize on the 2 inherent weaknesses of a diamond. The first was through the flanks: midfield diamonds are narrow, and there's loads of space on the flanks to expose. The introduction of James Milner in the second half on the City right flank harmed Liverpool greatly. The second weakness is the 'base' of the diamond: Steven Gerrard. If left unprotected, he can be punished by a top-class '10', and they don't come much better than David Silva who scored City's first and was instrumental for the equalizer.
.
It took an error from City's defensive rock, Vincent Kompany for Liverpool to grab the lead with Coutinho's low driven shot. 4 games to go? Is it their destiny?
.
Liverpool just might be the Premier League's version of Atletico Madrid: they are unfancied, have less squad depth and operate on a considerably smaller budget compared to their title rivals. They do have however, the league's best striker.
.
Where they differ with Atleti of course is that they're built to attack… and the other big difference: unlike Atleti, I would really love to see them win the league title.
.
.
Will it Continue?
It's easy to tell that I've had a pretty darn good weekend. After a midweek match that saw Murphy's law come into full effect on the pitch at the Signal Igduna Park, perhaps the football Gods have decided to give me a break. I am duly showing them my appreciation for it by writing this. The first chance to taste Silverware beckons on Wednesday. None of us know if it will be Murphy's or Yphrun's Law taking effect for us.
.
But there comes a point where it stops being about the luck that you get, but about the luck you make for yourself. Time for Real Madrid to make their own luck.
p.s. To Singtel Mio TV and Starhub TV: you both suck. I pay you both huge loads of money every month to watch football… and neither of you can show the Copa Del Rey final? You guys are pathetic.