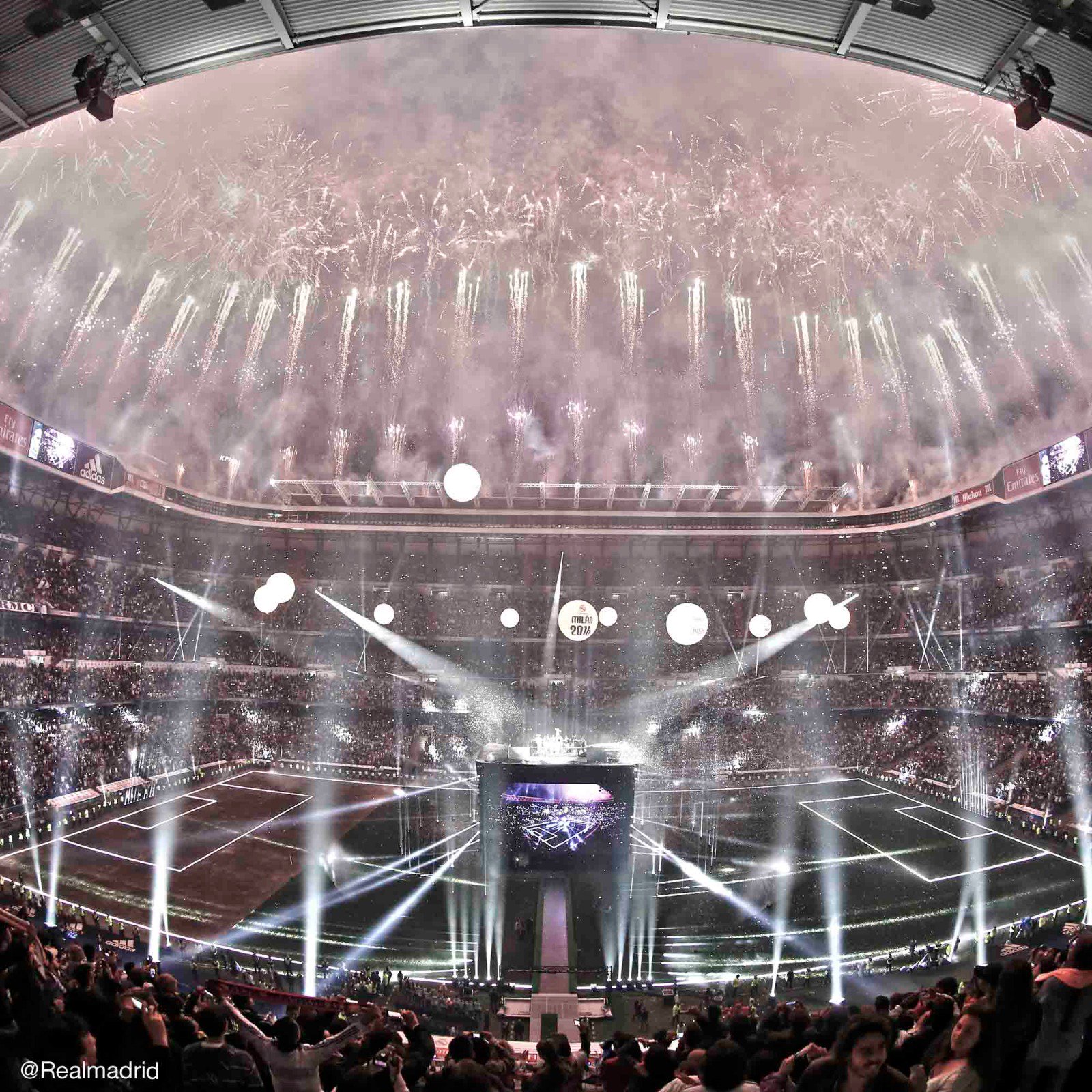 Seriously: Does Any Club do Title Celebrations better than Real Madrid?
.
I'm still in shock. Did we really just win our 11th European Cup? Yes we did... and judging from the images of the team's celebrations, I'd say that no one celebrates titles like Real Madrid too.
.
The season started horribly. Firing Carlo Ancelotti was a mistake - I continue to believe that (and I say 'Congratulations' to Bayern Munich and their fans for hiring him). Hiring Rafa Benitez was an even bigger mistake. Despite having magnificent players in the team, as a Real Madrid fan, I cannot help but feel like we merely somehow 'stumbled' into the Champions League final: getting a series of lucky draws (beatable teams: Roma, Wolfsburg, Man City), and forgiven for our foibles (i.e. Wolfsburg). This Real Madrid team institutionally felt like Chelsea's Champions League-winning team under Roberto Di Mateo - born into crisis, grafting our way towards glory, rather than the all-conquering 2014 team (is there a better way to arrive in a Champions League final than beating Bayern Munich 5-0 on aggregate?).
.
But isn't that perhaps where we can find the beauty in this side? In this title? That it is just as capable of earning its silverware in a blaze of Hollywood glory (2014) just as it is capable of crawling beyond the finish line after a bloody trench war which ends with hardly a player able to walk (2016)? We are the club that has the most European Cups because we know more than one way to win it. We can win it with pure glamour just as we can with pure graft.
.
.
The Tactical Tale
The comparison to Chelsea's Champions League-winning 2012 side is not just because of the way we won (by penalties after a 1-1 draw) but of how we played the final to win it: pure graft. One could perhaps say that the match might have unfolded in a completely different manner had events taken place differently as well.
.
Going into the match, I had one thought whilst considering Atleti: watch out for Griezmann. Atleti play a rock solid game of back-and-forth with any team they face, waiting for a mistake - a misplaced pass, a defensive lapse in managing the offside trap, a slip, a miscontrolled ball. If any such events happened, it normally meant that Antoine Griezmann would have his way with your defense and score, or create a scoring chance. It was, I thought, going to be a game of chicken: a waiting game for the first team to blink and concede. Whoever would do so, will have to spend the rest of the match chasing the game. It was for this reason that I believed in my mind that Atleti were favorites - it was only in my heart who refused to let go of a Real Madrid win.
.
Perhaps it was fate that immediately before the match, I stumbled into an article highlighting the one area where Real Madrid are clearly superior over Atleti - the air. It was as if fate was speaking to me then: as Casemiro (thanks to Bale's Free Kick) forced Oblak into a world-class save in the early exchanges. Later on, the ghost of Ramos would haunt Atleti again - their Champions League final boogie man come to life as he bundled in Bale's man-bun flick from Toni Kroos' delivery into the goal. A Griezmann counter-attack, my worst nightmare, would not come to pass, it was Atleti's worst nightmare come true instead - the onus was on them to attack. It would be our turn, via Bale, Benzema and Ronaldo to hit them on the counter.
.
It is for this reason why perhaps, there are many who believe that Atleti deserved it more. After all, if you spend +/-65 minutes on the attack (the time between Ramos' goal and Carrasco's), you will look like the hungrier side. This is most especially so given that it was also at this point where we discovered that Cristiano Ronaldo was not fit to play - with only Bale giving us glimpses of an opportunity to hit them back on the counter. It was rear guard action for us for most of the match, forcing Atleti to play a game they aren't comfortable with: possession.
.
Yannick Carrasco: the slick winger with the blonde bombshell Girlfriend waiting for him in the crowd with the kiss. This is certainly a far more interesting goal than Ramos barely touching the ball to score the opener.
.
Maybe it's luck for them that it didn't take long after Carrasco's introduction that Carvajal, the man who had Neymar in his pocket in the last Clasico, had to be subbed off - and Danilo, the greatest waste of 35m euros, came on for him. And when you take the fresh legs of Carrasco, his skill, his drive, his incisiveness, and you apply it against the hapless Danilo (who is seriously making me believe that he is Cicinho v2.0), it's not hard to see Atleti looking the better side. For almost 30 minutes, Carrasco skinned Danilo over and over again, giving Atleti the incisiveness they needed to carve out the openings in the Madrid defense to give Atleti hope (and for neutrals, the entertainment) to turn the match into a contest. It was only poetic justice that Carrasco would score, and given how the penalty shootout would later unfold, that Juanfran assist the goal.
.
Atleti's equalizer, scored moments after Madrid had a magnificent chance to make it 2-0, was a nightmare come true to me. "Are we about to see the a reversal of the 2014 final???" I asked myself. The patterns were eerily similar: an early goal from a setpiece scored by a CB (Godin in 2014, Ramos in 2016), followed by a spell of countless waves of attacks from the team behind, then a late goal (Ramos in 2014, Carrasco in 2016) - ceding the momentum to the team that had just scored. For 5 minutes, Real Madrid were reeling like a boxer stunned by a punch, ready to be stricken down by a knockout blow.
.
But who knew that unlike Real Madrid circa 2014, Atleti didn't have anything left in the tank after their equalizer. They were spent. I would argue in fact, that if there was a team that looked likelier to score after the equalizer, it was Real Madrid, injured Ronaldo, cramped up Bale and all.
.
Real Madrid scored the early goal and held them off for an hour with our one legged superstar pretending to be fit. And by the time they scored their much needed equalizer, they had nothing left. Tactically speaking, it sounds like we ripped a page right out of Jose Mourinho's playbook. I'm reminded of that ill-fated Semi-final vs. Heynckes' Bayern Munich which we lost on penalties. It was the same approach with a different outcome (we scored an early goal, chose to defend the lead, conceded in the second half but lost on penalties). Yes, yes, yes, it wasn't a glamorous tactical approach. It was a risky one too. But considering the fact that we played with only a mockup of Cristiano Ronaldo for 120 minutes, credit must be given for successfully pulling the ploy off.
.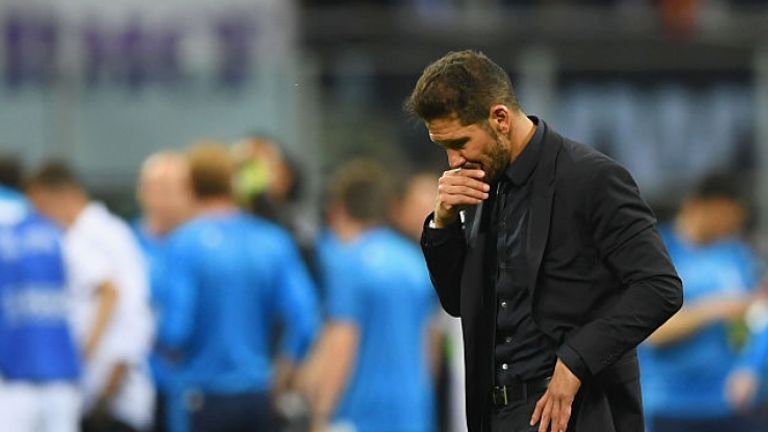 "There is no such thing as justice in football. Whoever wins deserves to win. There are no excuses" - Diego Simeone
I disagree with the notion that Real Madrid didn't deserve to win. No less than Diego Simeone has the same opinion too - knowing full well that if Atleti were going to win last Saturday, they probably would have won in the manner we did. Did we win by defensive tactics? Absolutely. Would we have applied different tactics had we not scored to early. For sure. At the end of the day, we won because we adopted our tactics to the circumstances of the game and executed them just well enough to get across the line.
.
We DESERVED to win.
.
.
Tactical Tidbits
If there was criticism to be levelled towards Zidane for his tactics - and we are nitpicking here, I'd probably be critical towards his substitution of Kroos for Isco. I get the intent. CR and Bale's legs were gone, Kroos' long passing wouldn't have been as effective as Isco's fresh legs and disco moves pushing the ball forward. But losing Kroos' dead ball delivery
might
have allowed us to avoid penalties (Modric had some horrible corners late in the game). The choice to bring on Lucas Vazquez's fresh legs and work rate was an inspired choice though.
.
If what I read is true that Simeone won the penalty coin toss but chose to allow Madrid to kick first then I'd say that he committed a tactical error: given that 60% of penalty shootout winners kick first. Oblak's decision to 'wait' for a kick to be taken centrally also deserves criticism - especially with Simeone's assistant (Burgos) being a goalkeeper himself. Many clubs keep records of their opponents' penalty taking tendencies, which are supposedly relayed to their goalkeepers for moments like this. Oblak's decision to 'wait' for the centrally taken penalty is a sign that homework wasn't carried out.
.
On the opposite end, Zidane's 'order' of penalty takers was bizarre in my view. It is a well-known statistical fact that the most decisive penalties are the first and the fourth ones - especially to put young Lucas Vazquez first to take the penalties. Zidane's choices proved right though as young Lucas showed nerves of steel and ice in his veins to put his penalty away. His instinctive primal scream to celebrate, slapping his jersey, emphasizing the badge on his shirt might have dictated the mood of the proceedings as well - as 'penalty observers' noted how Madrid's players celebrated their successful penalties with joyous rage while Atleti's players' demeanors were far more subdued and nervous. In the end, 'Angry Ramos' taking and successfully scoring the 'decisive' fourth worked out - and the decision to leave our best taker, Cristiano Ronaldo to deliver the 'death blow' proved to be the right choice as well.
.
It's clear I've spent way too much time over-analyzing / over-thinking the match. What can I say, that's what you do when you realize that the club you love and support has just won it's 11th European Cup.
.
.
A Few Words for my Idol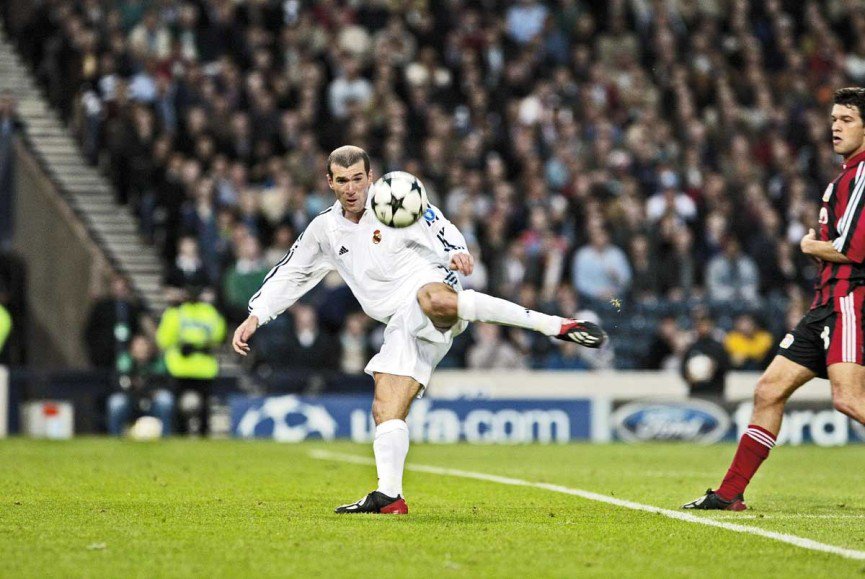 .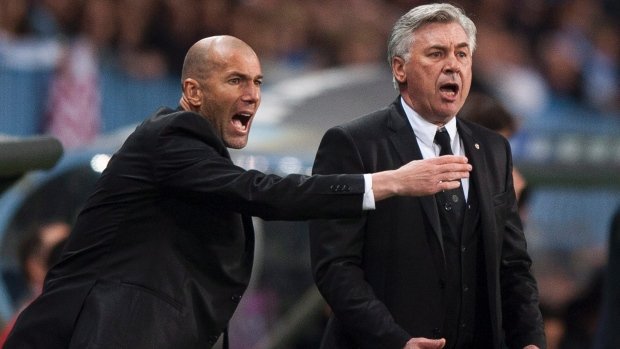 .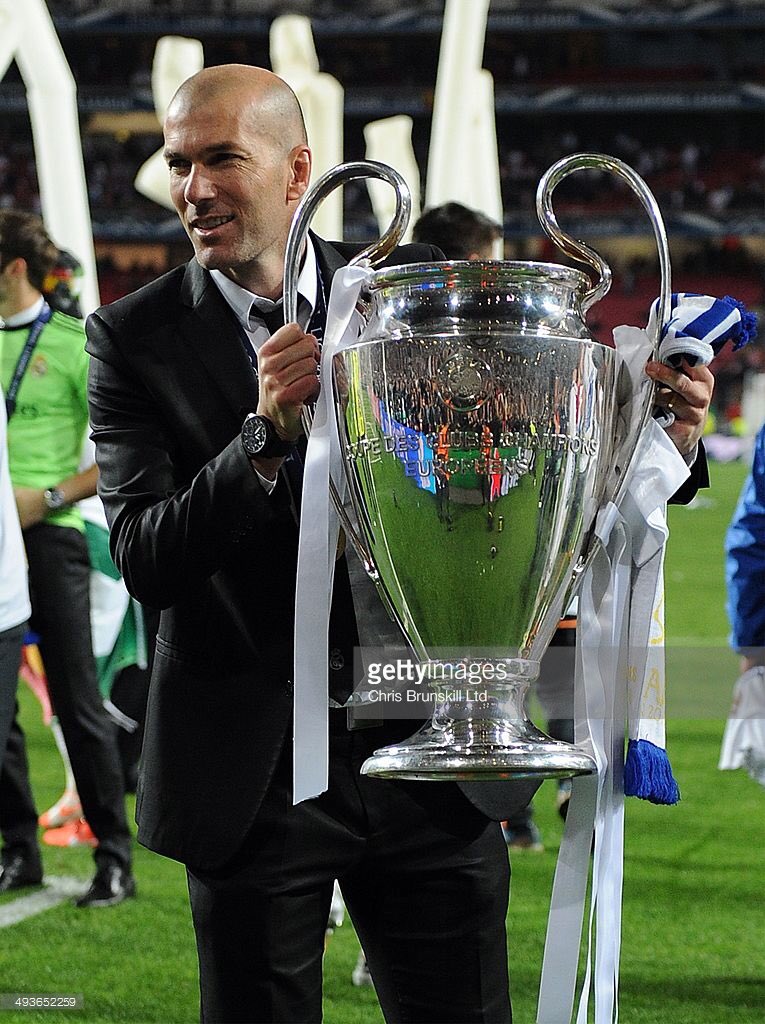 Zinedine Zidane: The man who is the reason why I am a Real Madrid fan today.
.
Those who have read enough of my writings and have heard enough of the podcasts I've participated in know that the reason I am a Real Madrid fan today is because of a man named Zinedine Zidane. I watched and marvelled at his accomplishments as a player and continue to struggle to think of a player who can make my heart stop in the manner he did as a player. Today, my heart swells with pride at seeing this man - who made me fall in love with this club - lift this trophy that my club is madly in love with. Today it is my love for this club that keeps the teenager in me alive.
.
Today we celebrate the 11th. What a beautiful Day.